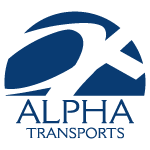 Alpha Transports is a leading company operating in the field of transport, from taxi service and chauffeur driven car hire, journeys and group tours to delivery of documents and goods. Our team of experts and professionals are based in the heart of Canton Ticino, Switzerland.
You can find below our contact details:
Alpha Transports
Crocicchio Cortogna, 6
6900 Lugano
Svizzera
Telephone +41798365738
Email: [email protected]
Alpha Transports guarantees a trusted, precise and prompt service, on modern and comfortable vehicles, driven by professional, experienced and discrete chauffeurs, all English, German and Italian speaking.
Years of experience in the field of transfers (of people just as well as documents or assets) led us to develop a wide range of services for both business and tourism, keeping flexibility to be able to satisfy tailor made requests.
We gained the know-how to manage all sort of services, starting from cabs, through classy transport with bodyguard and group trips, to private documents delivery.
Due to the location of our headquarters, we specialize in transfers to and from airports in Switzerland and in Northern Italy and in transports all over the Canton Ticino and Lugano.
Discover all our services:
TAXI SERVICE (on our cars or on our costumer's own)
CHAUFFEUR DRIVEN CAR OR MINIBUS HIRE
LIMO AND EXECUTIVE CAR HIRE SERVICE, with bodyguard and/or personal shopper upon request
CHAUFFEUR-DRIVEN TOURS AND GROUP TRANSPORTATION (tour guide and tailor made itineraries upon request)
TRANSPORT OF VALUABLES AND CONFIDENTIAL DOCUMENTS, EXPRESS DELIVERY
MOTORBOAT HIRE SERVICE on Lake Lugano and Lake Maggiore
WEDDING SERVICE (for ceremonies, events and transfers for guests)
CORPORATE ACCOUNTS
All our services are available 24 hours a day, 7 days a week, in Switzerland and abroad, in particular in the north of Italy, for either individuals or groups, for business, representation or leisure.
CONTACT US FOR A FREE QUOTATION OR FOR A CUSTOMIZED REQUEST